THE "More to Say" Project
The "More To Say" Project
"More To Say" is a song written by Jimmy Thrasher, Lisa Jason, and Katie Barbour and produced in NYC by Yaron Gershovsky.
The Single was released digitally and to radio in 2019. The single "More To Say" is the centerpiece for our current Project, "More to Say" which is a message of hope and encouragement to anyone who has suffered a loss; you have so much "More To Say.".
"To console those who mourn in Zion, To give them beauty for ashes, The oil of joy for mourning, The garment of praise for the spirit of heaviness; That they may be called trees of righteousness, The planting of the LORD, that He may be glorified." – Isaiah 61:3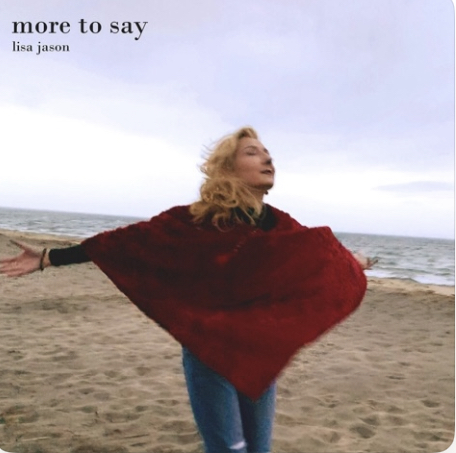 "More To Say" the Song, the Project.
Release Date March 1, 2023.
Music brought together three souls who previously had not known one another and suffered individual losses over three years. Jimmy Thrasher, Katie Barbour, and Lisa Jason, all songwriters, had lost someone dear to them and were on their way to embracing their new lives when God began to make their paths cross through music. Jimmy met Katie in Nashville at a Publisher Pitch event, and he met Lisa in Muscle Shoals at a Recording Studio. 
Jimmy and his now-wife Melissa took Lisa to dinner one afternoon when she was back visiting Muscle Shoals from NYC. During the conversation, Jimmy told Lisa she had so much more to say as a means of encouragement. Lisa picked up on the phrase, and the next day she asked Jimmy to co-write a country song, "More to Say." The next morning Jimmy woke up with the song playing in his head, but it was a kind of song he'd never written, a Broadway Song. Upon telling Lisa he had written the first verse and melody, but it wasn't country, she was thrilled to find out it would be a Broadway-type song. The song was written shortly after, with all three songwriters being in different states at the time. Jimmy, Katie, and Lisa pray the song and the message "More to Say" speaks to your heart if you have lost someone dear in your life. We encourage you by saying that if you have suffered loss and are alive today, God has a plan for your life, and you have so much "More to Say."